Welcome!
Global Reads Reign!

Once a month, on the second Tuesday at 6:30pm, a group of Returned Peace Corps Volunteers (RPCVs) gathers to discuss the current book selection.  Meetings are scheduled to be in person,  but the group will assess each month and meet via Zoom if deemed necessary.
Anyone who wants to become a part of the reading group is welcome. Interested in joining us? Contact Marilyn (Philippines 1964 - 1966) via email.
Dec. 14
Anxious People by Fredrik Backman
Jan. 11, 2022
Two Spies in Caracas by Moises Naim
Feb. 8, 2022
Bruno, Chief of Police by Martin Walker
March 8, 2022
50 words for Rain by Asha Lemmie
April 12, 2022
The Kosher Chinese: Living, Teaching, and Eating with China's Other Billion by Michael Levy
May10, 2022
The Island of Sea Women by Lisa See
June 14, 2022
Singapore Sapphire by A.M. Stuart
JULY 2022
No Global Readers Group scheduled.  Enjoy summer!
August 9, 2022
The Barrios of Manta by Rhoda Brooks
Sept. 13, 2022
The Frangipani Tree by Ovidia Vu
OCTOBER 11, 2022 
Meet to develop book list for 2023.
Check out some of our past book selections:
December 2021 Book Selection: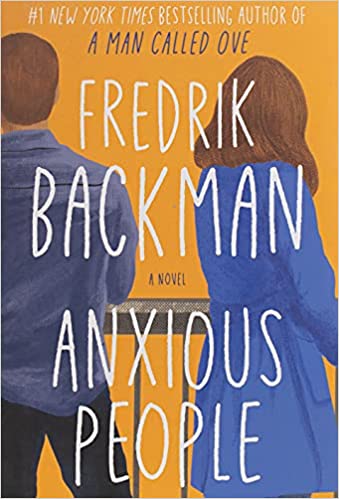 December Global Readers
Who says book clubs aren't fun?!  Small group but we had a great time discussing Anxious People (the wine helped!) but we actually spent quite a bit of time discussing the book which we all thoroughly enjoyed and needed during these stressful days.  January book is Two Spies in Caracas - join us!